Östsvenska Mästerskapen 2017, Växjö
DM/JDM i Östsvenska Distriktet som är Småland och Östergötland. I tävlingen välkomnas även våra Masterssimmare från distriktet.
För Växjö är tävlingen ett litet startskott för att höja våra arrangemang ett snäpp. Till en början är våra startpallar uppgraderade med Omegas OSB12 starpallslock med inbyggd elektronik för att kontrollera eventuella överväxlingar. Vidare har kommer vi att lansera ett område i simhallen där bara tränarna har tillgång till och de simmare som precis har simmat.
Vi hoppas ni kommer att uppskatta de små förändringarna och att ni får en trevlig vistelse i Växjö!
Nedan bild är från Växjö simhall med de nya startpallarna.
Välkomna till spännande tävlingar i Växjö!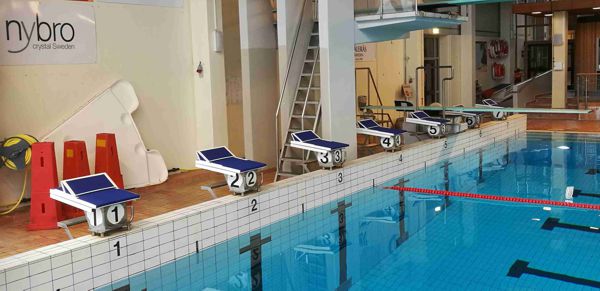 IC Control LiveTiming
Welcome to IC Control LiveTiming. Here you're able to follow swimming competition live in front of your computer. Go to LIVE to folow the scoreboard in realtime. There you will be able to see all splittimes and other information during the race only 1-2 seconed after each turn or finish.
After an event has been finished, you can go and check the official results from the event.
This site also includes an archive where you can find old competitions that have been used with LiveTiming in the past and also upcoming competitions here on IC Control LiveTiming.
Chosen competition:
Other ongoing competitions: